Biography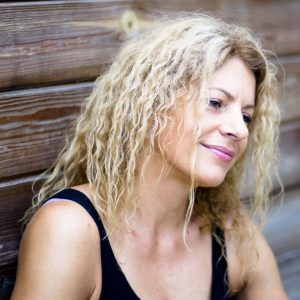 Peggy Oulerich grew up in New Caledonia and Senegal before going to study in Paris at 18. Trained in Science and Techniques of Sports and Physical Activities (STAPS) at the Paris XII university, then the IUFM, and finally in the specialized teachers of Paris community (PVP), she later on went to the Sans Dessus Dessous company to evolve as a dancer and build up her dance experience. Indeed, thanks to the support they received from the Centre Chorégraphique National de Créteil, where the company is based, the Sens Dessus Dessous company was able to collaborate with several choreographers such as José Montalvo et Dominique Hervieux, Robyn Orlin, Karim Sebar, Samir Hachichi, Bill T. Jones…
In 2008, Peggy fell in love with Saint Martin and its melting pot and decided to move in. The Imbali Creative Center immediately took her under its wing, produced her first shows and helped her develop contemporary dance on the island.
She joined the HeadMade Factory collective in 2011 and started artistic collaborations with the artists within the group. She entered in 2013 the National Institute of Art (NIA) as the contemporary dance department manager.
Works
Approach
For many years, Peggy has been disseminating her creations on both sides of the island in several productions and collaborations with painters, plastic artists and poets.
Peggy Oulerich's work leans towards contact improvisation dance techniques; Peggy therefore involves her dancers in the creative process in order to "feed on everybody's inner resonances". Her inspirations are eclectic and her collaboration with plastic artists is "the preferred way to confront the interpretative realms of the reality".
When asked to define her dancing, she says it's a dance meant to be lived as a dancer as much as it is as a spectator, and rather than the words and their definition that tend to freeze the action, she has a preference for "a danced language and a physical speech".
The contemporary dance is diverse and keeps reinventing itself, far from a narrative dance where the meaning is imposed and the technique is the only object of interest. From a seeming chaos, a true harmony is born in the choreography, where each person lets their eyes wander depending on their sensibility and is able to find an interpretation of their own, echoing their subconscious and their imagination. The grace can then be found in the uncertainty of shapes and the combination of bodies. Poetry is born from this new relationship the dancer delves into, with the material from a floor, a wall, a painting or another body…